The bestie and I take an annual trip together every year to our state wide speech therapy convention. It's always in a relatively cool place (Houston, Dallas, Ft. Worth, Austin, or San Antonio) and it's a great time for the 2 of us to get away for at least the weekend.
This year around 4,000 speech therapists came in hot to San Antonio and set a Guinness Book of World Records record.....largest amount of people in one room rapping (yes, rapping) the same song. I'm not going to lie, I thought it was a bit on the hokey side when I heard about it - but- like a good sport we went and it was actually a lot of fun to be a part of.
Some picture highlights:
Our annual escalator picture. I nearly fell face first off of it about .5 seconds after this was snapped.
Staci found her new favorite book.
Being studious. Where else can you get 10+ hours of continuing education AND have a bestie weekend? No where. Just TSHA. We've looked into it.
(no words)
After our first day of sessions, we went and visited the Alamo. On the walk there, Staci mentioned that she had forgotten that the Alamo was "here". ....and she calls herself a Texan.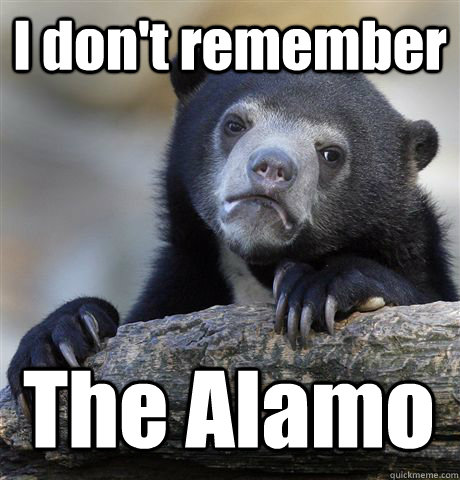 ...shame.
We stopped for some ice cream on the River Walk because when you're on the River Walk, you get ice cream. We decided to go back to the hotel after our ice cream adventure and take showers and just go to bed....and then we looked at what time it was- 7:45. Cue the Golden Girls theme song.
After our last session on Friday, we headed North for an overnight stay at Dana's Diner. Dana was Staci's mom's best friend and there are some stories there that will make you spit things out of your nose. Trust me. We were spoiled rotten with a good home cooked meal, rowdy games of Skip Bo, and coffee on the porch in the morning. Ya'll, I slept until 8:30 in the morning. 8:30. I honestly don't remember the last time that happened voluntarily.
Can't wait for Bestie Weekend 2016!